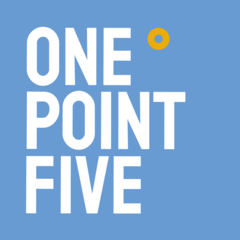 The Green Link partners with OnePointFive consulting to help our clients achieve business growth and resilience alongside sustainability progress.
"Our partnership with OnePointFive will allow for a full, holistic approach to sustainability from Strategy to Solution-Set Design & Implementation. Leveraging OnePointFive world-class sustainability experts will strengthen our capability to help our clients keep the environmental pledge they take. "
– Bernard Lebelle, CEO, The Green Link
"We're excited to see our interdisciplinary experts enable The Green Link's Sustainability As A Service approach to sourcing, financing and deploying climate technology solutions – creating greater impact together."
– Neil Yeoh, CEO, OnePointFive
We are delighted to announce The Green Link's partnership with OnePointFive.
Thanks to this collaboration, The Green Link builds on its ability to provide a holistic approach to Sustainability as a Service. OnePointFive consulting provides an internationally and sectorial diverse roster of experts to help companies tackle their biggest challenge: Achieving business growth and resilience alongside sustainability progress.
OnePointFive's services allow companies to cost-effectively expand the capacity and capabilities of their sustainability teams with multidisciplinary experts across climate finance, environmental sciences, green engineering, data science, and more.
Achieving sustainability is increasingly understood to be a combination of tools and a development of pervasive internal strategy and implementation to steer companies towards a green future. By partnering with OnePointFive, The Green Link strengthens its ability to ensure quality support in implementing and strategizing for its verified and scalable clean technology solution sets for its clients. OnePointFive's global access to world-class experts and thorough strategic offering is critical to the diverse multinational companies we serve, empowering our clients to make the most of the solution sets at their disposal.