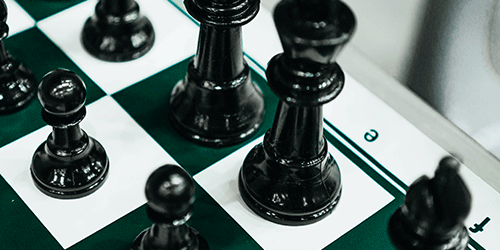 Climate change: the defining factor of companies long-term prospects.
One of the main questions asked when we discuss actionable plans to integrate sustainability is, "who is going to pay for this?".
This is the same question being asked all over the world within all types of organizations be it government, multilateral organizations, businesses, entrepreneurs, NGOs, or charitable organizations. So far, the response has been overwhelmingly driven by government grants and stimulus programs. But post COVID-19, as governments recover their now shallowed financial stores, we are going to see a shift in who in our economic structure is driving the change towards sustainability.
At the Green Link, we believe that companies and multinational organizations have the highest potential for positive impact by scaling and investing in existing, proven technology. Avoiding wasting time & resources reinventing existing solutions. Luckily, we're not alone in this belief.
In his much cited 2019 letter to Fortune 500 CEOs Larry Fink, the CEO of the largest asset management firm in the world, BlackRock Inc. wrote, "Climate change has become a defining factor in companies' long-term prospects."
Impact investing is the way of the future and this new way forward is being defined, regulated, and developed as we speak. Increasingly, we will see financial institutions, advisors, and investors demand impact along with profit. This is the purpose of impact investing.
Of course, there are a number of guidelines and organizations helping to carve this new path forward. Foundationally, we rely on the UN Global Compact and UNEP Finance Initiative's Principles for Responsible Investing (PRI). In subsequent years, we've seen the development of the Global Impact Investing Network (GIIN) and many tools such as IRIS+ which provides a measurement system to optimize impact. Of the many initiatives, which are for the most part complimentary, the International Finance Corporation (IFC) has developed a set of Operating Principles for Impact Management, a "framework for investors for the design and implementation of their impact management systems, ensuring that impact considerations are integrated throughout the investment lifecycle".
At The Green Link, we know that these kinds of foundational investment guidelines are crucial considerations in the financial and operational decision making processes in firms. A firm that meets the impact standards and KPIs of global investors is likely to grow and thrive as we continue into the new normal. Getting access to capital and financial support will more and more rely on improving one's environmental score. A company that is not placing sustainability as a core strategic issue stands less chances of surviving this decade.
Last week Diane Damskey, Head of the Secretariat of the IFC's Operating Principles for Impact Management held a conference with Canadian CEOs and organizations to promote and explain the Principles. In her interview with BMO's Chief Sustainability Officer, Michael Torrance, she explained that lasting impact is the key to impact investing. Investors are going to be looking for companies which have taken a holistic and sustainable approach to ESG concerns. This will be the key to the future.
The global community has developed a host of guidelines to support your companies' strategic decision making to meet the demands of the new normal. The Green Link is here to optimize this help and integrate the necessary solutions within your existing operations. We can work with you to find and implement these holistic, sustainable solutions in your offices and operations around the world.